Peter Leeds is the
Authority on penny stocks!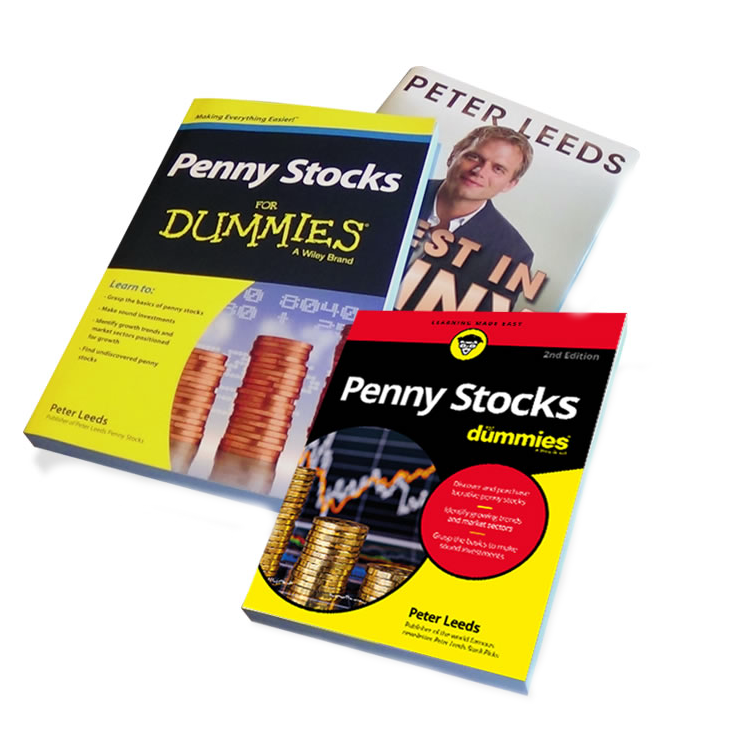 Peter Leeds is the author of 'Penny Stocks for Dummies,' and 'Invest in Penny Stocks.'
Get the honesty and integrity
Peter Leeds brings to investing.
Peter Leeds guarantees that they never accept payment from the stocks they profile.
buy/sell opinions + updates
Peter Leeds Stock Picks (55 cents/day)
Save hours with buy/sell price opinions.
Keep informed with ongoing updates.
Profit from our full analysis team.
Peter Leeds Express (Free)
Where the stock market is going next.
Money-making insights.
Surprising strategies and tactics.
There is no commitment. If you don't like what you see, simply cancel and don't pay another cent!
We do not provide individual advice.
Penny Stock Trading Newsletter,
less than $1/day
Our penny stock trading newsletter specializes in high quality shares under $5.
Profit as we reveal the best undiscovered companies of the highest quality. We do not provide individual advice. These low-priced shares are trading for $5 or less, some as little as a few pennies.
All picks:
Are High Quality Companies
Are Our Best Picks Ready to Increase in price
Each of our penny stock trading picks has passed Leeds Analysis and is much more likely to multiply in value in the short term.
As we say, great quality
always rises to the top!
Even brand new to trading, you get all the tools you need to be successful.
Peter Leeds and his team take no compensation from the companies they review. (Most other newsletters do, especially the free ones. How can you trust them?)
All Peter Leeds high quality penny stock picks come with the 100% Unbiased Guarantee, stating that our research is completely impartial.
And don't forget - when it comes to the best high quality stocks, Peter Leeds and his team are the most well known, most trusted source for investors to learn which shares to buy.
Remember, Peter Leeds and his team have:
Been around for over two decades!
Sold well over 35,000 subscriptions
Been featured across all top media
This is a group who truly know what they are doing!
Peter Leeds strictly maintains that all of his employees abide by the ethics and moral code he leads with. There has never been, nor will there ever be, a single penny in compensation for any of the stocks they profile. In this way, you know you can trust the honesty and integrity which the Peter Leeds team brings to bear.
Your Penny Stock Trading Advantage
When it comes to the best companies to buy, Peter Leeds is the only choice. With a full team, you will be shown opinions on which companies are best, and gain instant access to all the daily updates, full company reports, and buy and sell prices.
In fact, if you want to try any of the numerous, unproven, flash-in-the-pan services, you are truly putting your money at risk. Selecting the best companies is something that Peter Leeds and his team take very seriously, and now you can benefit from all their hard work for an extemely low price!
The best picks to buy are the ones profiled by Peter Leeds!
Get started with high quality stocks to buy right now!
5 Reasons China Market Crash Won't Hurt
by Peter Leeds
Read all the past Blog entries here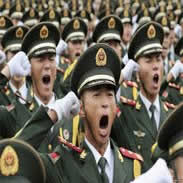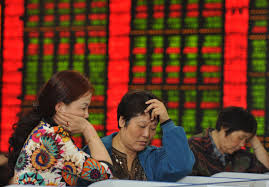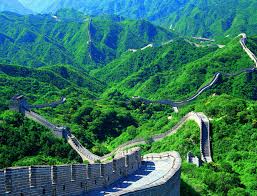 ​
On July 9th (after a Greek-debt deal was reached),
we said the markets will hold up
pretty well ...at least
until people notice what is going on in China.
And that is exactly what happenned.
China has finally been "noticed" by major media, and the general population. Massive one-day stock market crashes of 9% can get people's attention!
The total meltdown of the market in China, (which declined over 30% within only a few months), most recently continued today. (Stocks in China were down as much as 4% today, before recovering to be down only 1.7%).
The volatility, and the potential for contagion to our own markets and the global economy, is not as bad as it appears on first glance. Consider:
the sell-off comes on the heels of a gain of more than 150% in the previous 12 months (most of the losses are on paper, and merely cutting into the profits which were previously generated).
China is an export economy. A market crash will not significantly change their dealings with America.
Only 9% of the population in China owns stocks, so the vast majority in the nation won't be directly affected.
Many of the negatives, risks, results, and concerns are now common knowledge. The main effects driving the weakness in shares has now been factored in, and played out.
Only the Chinese people can buy stocks in China. We can not buy, and therefore have no exposure to, Chinese stock market weakness.
Where you will see an effect is that China will import fewer commodities (aluminum, oil, platinum, base metals...) as their economy slows. This is already widely known, and we've seen the effects on prices of hogs, silver, cotton, coffee, and many others.
Yes, China is slowing, but people are forgetting the fact that the world's second largest economy is still expanding at a high single-digit rate. In America, we would love to have growth anywhere close to what our Asian friends are enjoying.
This China-related commotion has affected stocks here at home, and set up some pretty compelling valuations among investments of all sizes. We are always looking for the opportunities, and there are a lot of them right now.
Subscribers
get the full analysis reports.