Peter Leeds
Has Provided

Penny Stock Picks


to More Than


41,109 Subscribers



Peter Leeds is the
Authority on penny stocks!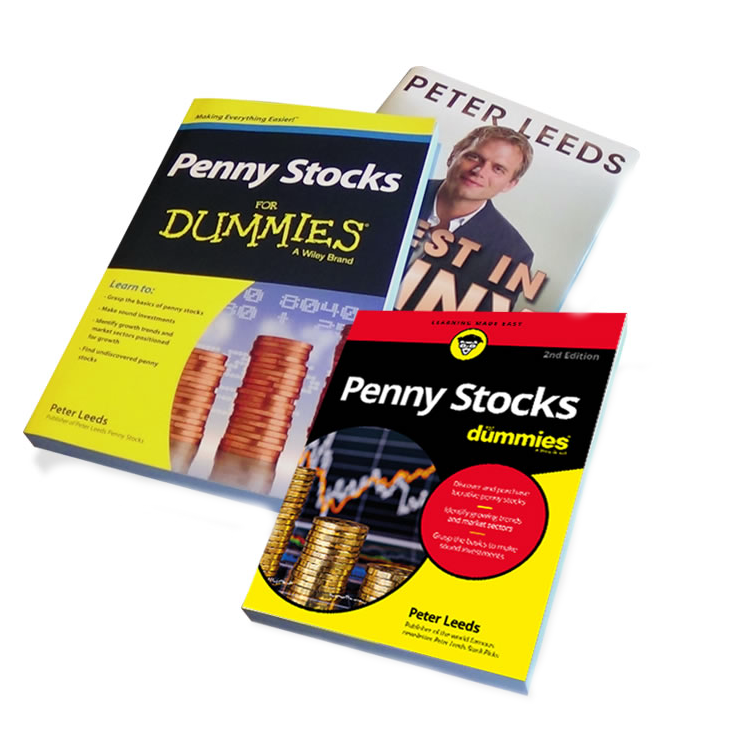 Peter Leeds is the author of 'Penny Stocks for Dummies,' and 'Invest in Penny Stocks.'
Get the honesty and integrity
Peter Leeds brings to investing.
Peter Leeds guarantees that they never accept payment from the stocks they profile.
buy/sell opinions + updates
Peter Leeds Stock Picks (55 cents/day)
Save hours with buy/sell price opinions.
Keep informed with ongoing updates.
Profit from our full analysis team.
Peter Leeds Express (Free)
Where the stock market is going next.
Money-making insights.
Surprising strategies and tactics.
There is no commitment. If you don't like what you see, simply cancel and don't pay another cent!
We do not provide individual advice.
Penny Stock Trading Newsletter,
less than $1/day
Our penny stock trading newsletter specializes in high quality shares under $5.
Profit as we reveal the best undiscovered companies of the highest quality. We do not provide individual advice. These low-priced shares are trading for $5 or less, some as little as a few pennies.
All picks:
Are High Quality Companies
Are Our Best Picks Ready to Increase in price
Each of our penny stock trading picks has passed Leeds Analysis and is much more likely to multiply in value in the short term.
As we say, great quality
always rises to the top!
Even brand new to trading, you get all the tools you need to be successful.
Peter Leeds and his team take no compensation from the companies they review. (Most other newsletters do, especially the free ones. How can you trust them?)
All Peter Leeds high quality penny stock picks come with the 100% Unbiased Guarantee, stating that our research is completely impartial.
And don't forget - when it comes to the best high quality stocks, Peter Leeds and his team are the most well known, most trusted source for investors to learn which shares to buy.
Remember, Peter Leeds and his team have:
Been around for over two decades!
Sold well over 35,000 subscriptions
Been featured across all top media
This is a group who truly know what they are doing!
Peter Leeds strictly maintains that all of his employees abide by the ethics and moral code he leads with. There has never been, nor will there ever be, a single penny in compensation for any of the stocks they profile. In this way, you know you can trust the honesty and integrity which the Peter Leeds team brings to bear.
Your Penny Stock Trading Advantage
When it comes to the best companies to buy, Peter Leeds is the only choice. With a full team, you will be shown opinions on which companies are best, and gain instant access to all the daily updates, full company reports, and buy and sell prices.
In fact, if you want to try any of the numerous, unproven, flash-in-the-pan services, you are truly putting your money at risk. Selecting the best companies is something that Peter Leeds and his team take very seriously, and now you can benefit from all their hard work for an extemely low price!
The best picks to buy are the ones profiled by Peter Leeds!
Get started with high quality stocks to buy right now!
42 Cent Stock Pick
by Peter Leeds
Read all the past Blog entries here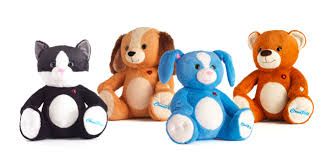 People are often asking for a sample of one of our under $1 penny stock selection reports.
While we reserve the more recent picks for paying subscribers, you can view an example of one of our previous profiles here. The following was pasted from one of our trade alerts.
==
Under $1 Penny Stock Picks (below)
Also Coming this week:
Updates on past picks
Peter's Personal Trades
There will be more sub $1 penny stock picks coming soon, so if you don't like what you see here, just be patient and wait for our next opportunities under a dollar.
Recent Price: $0.42
Market: OTCQB
Buy Opinion: $0.30 - $0.45
Short Term Target Opinion: $0.55 - $0.65
Long Term Target Opinion: $0.70 - $0.99
Spiral Toys represents the marriage between conventional toys and technology. Teddy bears which can have actual conversations, stickers with digital responsiveness, and mobile-connected toys and apps which work together in ways previously never done.
STOY is a super thinly-traded stock, on an awful stock market. However, we do expect their $17 million market cap to increase due to share price appreciation, and hopefully if their toy-technologies take off, they would eventually get a proper listing on the OTC-BB market.
If their business achieves what we believe they could, you can ignore our price opinions as this company could just keep climbing for decades. Long term, they would be a disruptive force for Mattel and Hasbro, but more likely MAT or HAS buys up the entire STOY company at a good price premium.
There are unlimited "great" stories among the tiniest of penny stocks, so we need to distinguish the ones with an actual chance of success. Besides the Executive team, and their concept, it really comes down to the financials. Specifically, the income statement and the balance sheet.
STOY made revenues of $47K four years ago, then $256K the following year, then $449K, then $584K. Expect this sales growth to continue.

Annual loss is typically around $250K, but they burned $219K in cash in the most recently-reported quarter. This sounds bad, but it is also a sign of increased spending for promotion, R&D, and greater sales fulfillment.
Balance sheet shows $3.8M in assets, which easily covers $396,820 in liabilities.
STOY needs to drop their "real-world" toys, and focus on their digital competitive-edge products only. When they do that, this company could soar.
.