Peter Leeds Has Provided
PENNY STOCK PICKS

to More Than 41,109 Subscribers
Peter Leeds is the
Authority on penny stocks!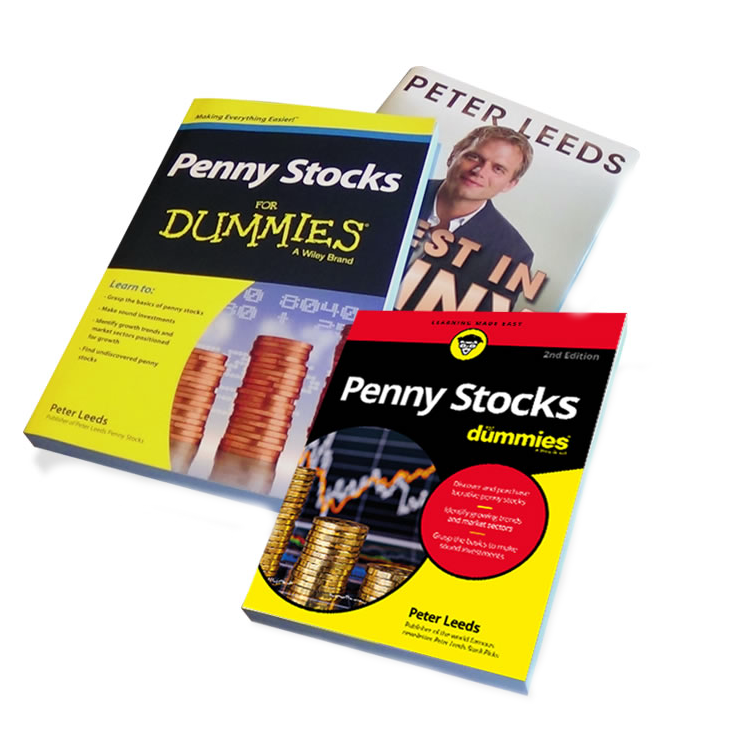 Peter Leeds is the author of 'Penny Stocks for Dummies,' and 'Invest in Penny Stocks.'
Get the honesty and integrity
Peter Leeds brings to investing.
Peter Leeds guarantees that they never accept payment from the stocks they profile.
buy/sell opinions + updates
Peter Leeds Stock Picks ($19.
99

)

Save hours with buy/sell price opinions.

Keep informed with ongoing updates.

Profit from our full analysis team.
Peter Leeds Express (FREE)
Where the stock market is going next.
Money-making insights.
Surprising strategies and tactics.
There is no commitment. If you don't like what you see, simply cancel and don't pay another cent!
We do not provide individual advice.
Penny Stock Trading Newsletter,
$19.99/mth
Our penny stock trading newsletter specializes in high quality shares under $5.
Profit as we reveal the best undiscovered companies of the highest quality. We do not provide individual advice. These low-priced shares are trading for $5 or less, some as little as a few pennies.
All picks:
Are High Quality Companies
Are Our Best Picks Ready to Increase in price
Each of our penny stock trading picks has passed Leeds Analysis and is much more likely to multiply in value in the short term.
As we say, great quality
always rises to the top!
Even brand new to trading, you get all the tools you need to be successful.
Peter Leeds and his team take no compensation from the companies they review. (Most other newsletters do, especially the free ones. How can you trust them?)
All Peter Leeds high quality penny stock picks come with the 100% Unbiased Guarantee, stating that our research is completely impartial.
And don't forget - when it comes to the best high quality stocks, Peter Leeds and his team are the most well known, most trusted source for investors to learn which shares to buy.
Remember, Peter Leeds and his team have:
Been around for over two decades!
Sold well over 35,000 subscriptions
Been featured across all top media
This is a group who truly know what they are doing!
Peter Leeds strictly maintains that all of his employees abide by the ethics and moral code he leads with. There has never been, nor will there ever be, a single penny in compensation for any of the stocks they profile. In this way, you know you can trust the honesty and integrity which the Peter Leeds team brings to bear.
Your Penny Stock Trading Advantage
When it comes to the best companies to buy, Peter Leeds is the only choice. With a full team, you will be shown opinions on which companies are best, and gain instant access to all the daily updates, full company reports, and buy and sell prices.
In fact, if you want to try any of the numerous, unproven, flash-in-the-pan services, you are truly putting your money at risk. Selecting the best companies is something that Peter Leeds and his team take very seriously, and now you can benefit from all their hard work for an extemely low price!
The best picks to buy are the ones profiled by Peter Leeds!
Get started with high quality stocks to buy right now!
4 Lessons from Bono, Ashton Kutcher, and Kevin Kostner
by Peter Leeds
Read all the past Blog entries here
With the 4th of July holiday approaching, let's look at 4 lessons to be learned from some celebrity investors.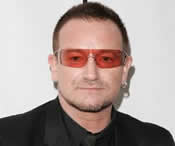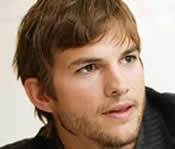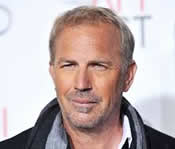 Lesson 1: Bono and Getting in Early
You've probably heard of Bono - yes, that Bono, the Irish bloke with the fancy sunglasses who led the band U2. Through his firm Elevation Partners, he picked up over $200 million in Facebook shares pre-IPO, through the private market for an average price of $4.69.
While this was an incredible investment from any perspective, it does demonstrate the power to having enough money to back a business in it's "relative" infancy, as well as the types of gains which come to investors who get in early. Facebook shares traded today for $87.
Lesson 2: Ashton Kutcher and Buying What You Know
Ashton Kutcher is deep in the investment game as well, with a focus on tech-related businesses. A-Grade Investments is a holding company which is partially owned by Kutcher, and through it their portfolio includes Spotify, Skype, Uber, AirBnB, and many modern businesses.
Reportedly Kutcher has done extremely well with his investments. This is an example of investing in an area you understand, or that interests you. Buy what you know is the old motto, and this seems to be one person who feels comfortable with the technology sector.
Lesson 3: Kevin Costner and Patience
In 1995, Kevin costner acquired Ocean Therapy Solutions from the US Government for $24 million. This company has a technique to remove oil from seawater, which came into increased demand on the heels of the Gulf of Mexico spill a few years back.
This is mainly a lesson in patience, since it took 15 years for the company to become profitable. In 2010, Ocean Therapy Solutions secured a $52 million contract, and besides the money the business helps the environment by cleaning up after the oil-related mistakes we make.
Kevin will probably get even more orders each time there is another oil spill, which will always be a possibility
until 54 years and 44 days from now
, when there will not be any oil left to spill!
Lesson 4: Robin Leach and Proof of Concept
Robin Leach was the host of "Lifestyles of the Rich and Famous," and launched Star Search, Entertainment Tonight, and other hit shows. However, what most people don't realize is that he is also part of a small group who invested $50 million into the Food Network. Only a few years later, the network sold for $500 million, making this a lesson in the value of "proof of concept."
An idea is nearly worthless, but once it is proven to be valuable from a business perspective, it balloons quickly in worth. This applies to TV shows, but even more so to most penny stock companies. In fact, the majority of sub-$1 shares are based on a business in the early proof of concept stage. Until they become viable, they are a risk to investors, which the share price reflects.
Whether patience or buying what you know, getting in early or riding the proof of concept wave, these 4 lessons apply to penny stocks just as much as they relate to big companies. In fact, everyone can learn a bit from some of these well-known celebrity investors. You may never land a big movie role, but you can at least trade the same way. And even wear Bono-style fancy sunglasses if you are so inclined.