Peter Leeds
Has Provided

Penny Stock Picks


to More Than


41,109 Subscribers



Peter Leeds is the
Authority on penny stocks!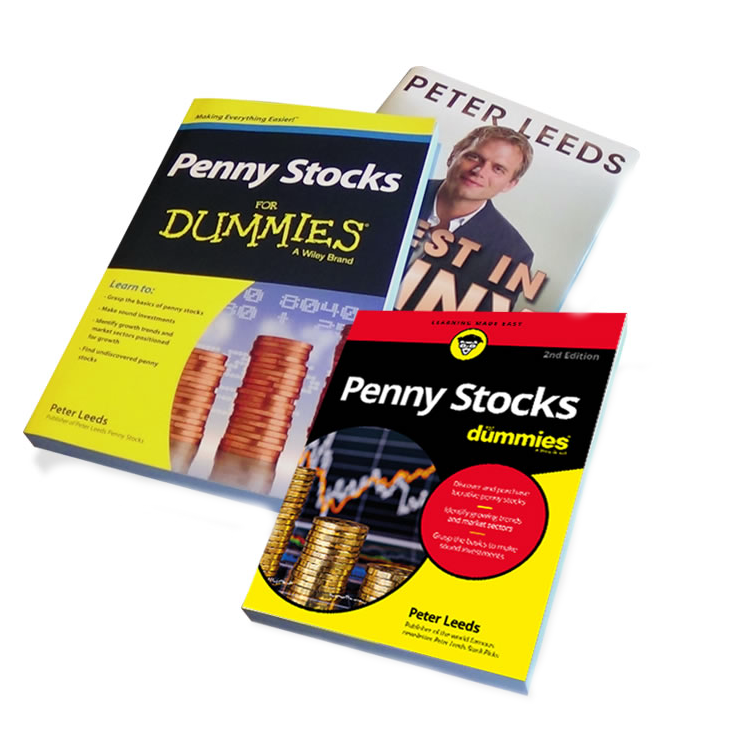 Peter Leeds is the author of 'Penny Stocks for Dummies,' and 'Invest in Penny Stocks.'
Get the honesty and integrity
Peter Leeds brings to investing.
Peter Leeds guarantees that they never accept payment from the stocks they profile.
buy/sell opinions + updates
Peter Leeds Stock Picks (55 cents/day)
Save hours with buy/sell price opinions.
Keep informed with ongoing updates.
Profit from our full analysis team.
Peter Leeds Express (Free)
Where the stock market is going next.
Money-making insights.
Surprising strategies and tactics.
There is no commitment. If you don't like what you see, simply cancel and don't pay another cent!
We do not provide individual advice.
Penny Stock Trading Newsletter,
less than $1/day
Our penny stock trading newsletter specializes in high quality shares under $5.
Profit as we reveal the best undiscovered companies of the highest quality. We do not provide individual advice. These low-priced shares are trading for $5 or less, some as little as a few pennies.
All picks:
Are High Quality Companies
Are Our Best Picks Ready to Increase in price
Each of our penny stock trading picks has passed Leeds Analysis and is much more likely to multiply in value in the short term.
As we say, great quality
always rises to the top!
Even brand new to trading, you get all the tools you need to be successful.
Peter Leeds and his team take no compensation from the companies they review. (Most other newsletters do, especially the free ones. How can you trust them?)
All Peter Leeds high quality penny stock picks come with the 100% Unbiased Guarantee, stating that our research is completely impartial.
And don't forget - when it comes to the best high quality stocks, Peter Leeds and his team are the most well known, most trusted source for investors to learn which shares to buy.
Remember, Peter Leeds and his team have:
Been around for over two decades!
Sold well over 35,000 subscriptions
Been featured across all top media
This is a group who truly know what they are doing!
Peter Leeds strictly maintains that all of his employees abide by the ethics and moral code he leads with. There has never been, nor will there ever be, a single penny in compensation for any of the stocks they profile. In this way, you know you can trust the honesty and integrity which the Peter Leeds team brings to bear.
Your Penny Stock Trading Advantage
When it comes to the best companies to buy, Peter Leeds is the only choice. With a full team, you will be shown opinions on which companies are best, and gain instant access to all the daily updates, full company reports, and buy and sell prices.
In fact, if you want to try any of the numerous, unproven, flash-in-the-pan services, you are truly putting your money at risk. Selecting the best companies is something that Peter Leeds and his team take very seriously, and now you can benefit from all their hard work for an extemely low price!
The best picks to buy are the ones profiled by Peter Leeds!
Get started with high quality stocks to buy right now!
Dead Cat Bounce
by Peter Leeds
Read all the past Blog entries here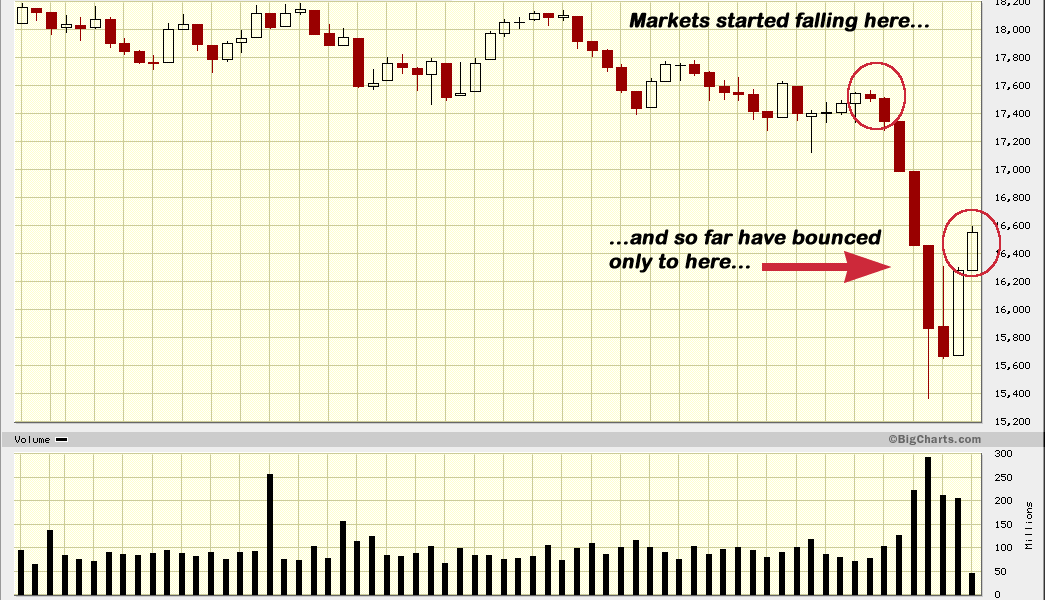 When there is excessive stock market volatility (like we are seeing now), it always points to one of two things. Either it is a market top, or a market bottom.
The volatility comes from investors looking for fair value, and represents a wide diversion of investor opinions of appropriate levels.
Do not put too much stake in the one or two day rally we've seen on the heels of massive sell-offs. While a case can be made for either higher prices to come, or further downside, most of the data suggests we are heading lower still.
In fact, this latest "relief rally" was partially predicated, as they always are, on investors thinking they are getting good value on shares which are comparatively lower than they used to be, in the short term.
In addition, much of the buying momentum stems from short positions being closed out. When investors bet on stocks to fall, they need to buy back into those positions as soon as the underlying shares start climbing, or else risk significant losses.
Sadly, none of the concerns overhanging the markets have been addressed or fixed. Money has been loaned out to developing nations in U.S. dollars, and recent American dollar strength along with weakening currencies overseas means those are some pretty bad, unpayable IOU's.
The Chinese markets were actually down this morning, until the government imposed a bunch of artificial regulations which drove their index up 5% in the last hours of trading. This looks like strength, but it was manipulation.
Now our own Federal Reserve is the wildcard, with their possible "raising rates" game. In my opinion, they won't raise rates, and if they do it will completely derail the economy.
More likely they release more easy money by way of Quantitative easing 4... which will be called by another name so they don't look as useless as they have been up until this point. That will give the markets a temporary artificial boost.
No matter what happens, we are entering a global recession. That makes recent market strength a temporary dead cat bounce. Do not think we are out of the woods because of a few good days on the markets.
In fact, we're not even close to reaching our recent heights.
Discover how to come out on top, during the upcoming commotion. Join Peter Leeds Stock Picks to be kept ahead of the rest of the market.